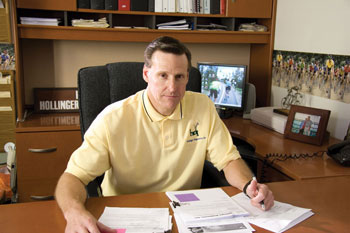 With over 30 years of experience, Hollinger Diagnostics has the knowledge and capability to ensure the long-term performance and reliability of your existing and new industrial laboratory instrumentation. From our cutting edge tools to our specially trained clinical laboratory specialists, we are committed to meeting your needs.

"As the president of sales and service for Hollinger Diagnostics, you have my assurance that we will provide you and your facility with the individual attention and support you demand and deserve."

Donald F. Byrd
President, Hollinger Diagnostics, Inc.